Having a great smile can make you instantly likeable by the people you meet. According to a survey by the American Academy of Cosmetic Dentistry, almost 50% of the people you meet for the first time remember your smile more than anything else. The key to a great smile lies in proper alignment and the relationship between your teeth when you smile. In other words, having straighter teeth in a good biting form makes your smile appear more attractive.
When your teeth and bite are misaligned or crooked, they are called malocclusions. Malocclusion is commonly seen in kids, adults and old people. It could be due to the position of the teeth, or the jaw size. It was found that 93% of young people in Malaysia had some form of malocclusions, ranging from very mild to severe, making it one of the most common teeth problems in Malaysia.
Malocclusion does not just affect one's appearance or self-esteem. Beware, as a bad bite can be difficult to clean as well, leading to cavities in teeth, and gum problems. In worse cases, it can even affect one's speech patterns or cause difficulties in eating or chewing. Furthermore, long term chewing with a bad bite can lead to temporomandibular joint problems. The temporomandibular joints can be found on both sides of your head in front of your ears. They connect your jawbone to your skull and facilitate the opening and closing of the mouth.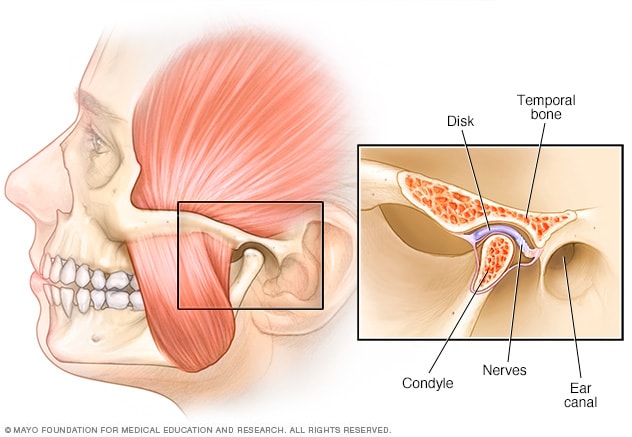 Therefore, achieving a straight set of teeth isn't just all about looking better when you smile for the camera, it also brings health benefits. There can be at least 70% improvement on the aesthetic and functional concerns in people who have undergone orthodontic treatment.
Types of malocclusions or teeth misalignment
One can experience many different types of malocclusion. Sometimes they are asymptomatic and do not cause any problems in day-to-day life, but sometimes they can be inconvenient or even painful.
The most commonly seen types of malocclusions can be generally classified into:
Crowding
Spacing
Overbite
Open bite
Crossbite
Underbite (anterior crossbite)
Overjet
Crowding
Crowding of teeth is very common and is one of the most common reasons adults seek orthodontic treatment. In Malaysia, up to 75% of young adults have crowding problems. It is mostly caused by a lack of space, resulting in crooked and overlapping teeth. It can also be caused when the person has a smaller jaw size, or when the person has a larger teeth size.
Spacing
Spacing can occur between two or more teeth. Some of the most common causes are small teeth, missing teeth, and habits like thumb sucking or tongue thrusting.
When spacing occurs between two front teeth only, it is termed as a diastema. It occurs in 15% of the young people in Malaysia.
Overbite
There should be some vertical overlapping of the upper and lower front teeth in a normal set of teeth. An increased overbite results in the lower front teeth biting up into the gums or roof of your mouth.
Open bite
An open bite occurs when the upper and lower front teeth do not overlap at all. There is an opening that leads straight into the mouth when the back teeth are biting. One of the well-known causes of open bite is the habit of thumb sucking.
Crossbite
In a normal and healthy jaw relationship, the lower teeth should bite on the insides of the upper teeth. Crossbite happens when the upper teeth wrongly bite on the insides of the lower teeth instead. A crossbite can occur on one or both sides of the jaws. When a crossbite affects the back teeth, it is called a posterior crossbite.
Underbite
When crossbite affects the front teeth, it can be called an anterior crossbite or also as an underbite. The most common cause of underbite is due to genetics! One can also get an underbite with habitual forward movement of the lower jaw.
Overjet
In an overjet, the upper front teeth extend past the lower front teeth horizontally, causing problems in speech and eating. Horizontal overlapping of 2mm on the upper and lower teeth is normal, whereas in an increased overjet, the horizontal overlapping can be from 3mm to more than 9mm.
There is an increased potential of trauma to the teeth when your upper teeth are too far forward. You are twice likely to injure your front teeth when they are more than 3mm forward from the lower teeth.
Can invisible braces fix these malocclusions?
After understanding the most common types of malocclusion that can happen, we know that corrections can be done with orthodontic treatments. Orthodontic treatment is not done for aesthetic reasons only. Straighter teeth improves overall oral health as teeth will be easier to clean, thus reducing the risk of dental cavities and gum problems. Treatment options include metal braces, ceramic braces and invisible braces.
Invisible braces, also known as clear aligners have been a game-changer in the dental industry since their introduction nearly two decades ago. More and more patients are leaning towards them as an alternative to fix their smiles because they are safe, discreet and easy to use. It is proven that they are effective, comfortable, and aesthetic. The global clear aligners market is projected to expand at a compound annual growth rate of 19.7% for the next 8 years, meaning that it will only grow to become the more desirable and prevalent orthodontic treatment option in the future. While not all types of malocclusions can be corrected by clear aligners, with the advent of newer technologies, many of them can now be reliably corrected by this option.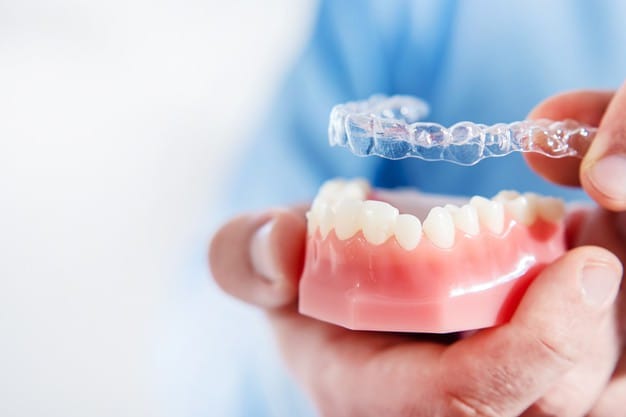 So, what kind of concerns can invisible braces fix predictably?
Crooked front teeth
Overbites, crossbites and underbites can raise aesthetic concerns, and they can cause excessive wear in the front teeth too soon in life. As invisible braces cover the entire surface of both the upper and lower teeth, they form a protective barrier between the chewing surfaces of the teeth. This protects the teeth from getting damaged by the clenching and grinding that can occur between your upper and lower teeth. Other than that, rotated and displaced front teeth can also be corrected predictably and also faster compared to metal braces because invisible braces cover the entire front and back surface of the teeth to move them.
Crowding teeth treatment
Being one of the most common types of malocclusion seen, invisible braces were initially developed to treat crowding effectively. Today, mild to moderate crowding can be best treated with invisible braces. They reposition crowded teeth into a straight alignment to improve brushing and chewing functions. This also improves the appearance of your smile.
Buck teeth correction
Buck teeth which are due to increased overjets can also be corrected with invisible braces, although there is a limit to how far back the teeth can be moved.
Open bite correction
Having an open bite causes reduced biting efficiency. The size of the chewed food in a person with an open bite is shown to be twice as large compared to a person with normal occlusion. Invisible braces can be successful in helping to correct an open bite by applying forces to move the upper and lower teeth into a position that they can meet and close correctly, allowing you to cut and bite on food properly.
Gaps between teeth
One of the functions that invisible braces was developed for is space closure. Today, invisible braces can close mild to moderate gaps between the teeth effectively, and this is one of its advantages compared to traditional braces, as it can be faster to complete the same treatment.
Teeth Aligner Review in Malaysia
Having a straight set of teeth does not only improve the appearance of your smile and help you gain confidence, but it can improve one's overall oral health as well.
There are many different types of malocclusions, and it is a pretty common problem in Malaysia. Although invisible braces cannot fix all of them, some are more suitable to be treated by invisible braces.
There are many advantages of invisible braces compared to traditional braces: more discreet, hygienic, faster treatment time, and convenience. Invisible braces are also to be removed when eating, so one does not have to worry about damaging them with hard foods. As a result, you won't have to pay for the repair of broken and damaged braces or unscheduled, emergency visits to your dentists or orthodontists.
However, remember that there are always some limitations to the amount of tooth movement that can be achieved with invisible braces in severe cases. Every case is different, and the suitability of invisible braces treatment should be done on a case-by-case basis. You should always get an assessment done by a professional and follow the advice given before setting your heart on any orthodontic treatment.
Nevertheless, invisible braces treatment has been proven safe, effective and successful for treating mild to moderate malocclusions all over the world. In the future, there will be more and more orthodontic treatments done using invisible braces.
References
Travis Bradberry. (2018, May 23). 11 Habits of Ridiculously Likeable People. Association for Talent Development. https://www.td.org/insights/11-habits-of-ridiculously-likeable-people
Christel Henke (2013, February 20). Smile is Greatest Asset to Memorable First Impressions, Study Says. Business Wire. https://www.businesswire.com/news/home/20130220005310/en/Smile-is-Greatest-Asset-to-Memorable-First-Impressions-Study-Says
Bolas-Colvee B, Tarazona B, Paredes-Gallardo V, Arias-De Luxan S (2018) Relationship between perception of smile esthetics and orthodontic treatment in Spanish patients. PLoS ONE 13(8): e0201102. https://doi.org/10.1371/journal.pone.0201102
Sunil, N. S. B. M. A., & Dhanraj, M. (2019). Prevalence of malocclusion among adolescent school children in Malaysia. Drug Invention Today, 11(10), 2571–2577.
Brian Thurman (2021, July 14). Types of Malocclusions and How Orthodontic Treatment Helps. Thurman Orthodontics. https://www.thurmanortho.com/malocclusion-of-teeth-and-its-treatment/
Harpreet Grewal, Pranav Sapawat, Palash Modi, Sakshi Aggarwal. Psychological impact of orthodontic treatment on quality of life – A longitudinal study. International Orthodontics, Volume 17, Issue 2, 2019, Pages 269-276, ISSN 1761-7227. https://doi.org/10.1016/j.ortho.2019.03.009.
Elfseyie, Majda & MIA, Hassan & NMA, Al-Jaf & Mohammed, Nagham & Al-Jaf, Abdullah & Ibrahim, Mohamed. (2020). Prevalence of malocclusion and occlusal traits of Malay adults (18-23 years) in Shah Alam, Malaysia. 81-86. 10.31254/dentistry.2020.5211.
Sandler, P. J., Madahar, A. K., & Murra, A. (2011). Anterior open bite: aetiology and management. Dental Update, 38(8), 522–532. doi:10.12968/denu.2011.38.8.522
QV Nguyen, PD Bezemer, L Habets, B Prahl-Andersen, A systematic review of the relationship between overjet size and traumatic dental injuries, European Journal of Orthodontics, Volume 21, Issue 5, October 1999, Pages 503–515,
Tamer İ, Öztaş E, Marşan G. Orthodontic Treatment with Clear Aligners and The Scientific Reality Behind Their Marketing: A Literature Review. Turk J Orthod. 2019;32(4):241-246. Published 2019 Dec 1. doi:10.5152/TurkJOrthod.2019.18083
Market Research Report (2021) Clear Aligners Market Size, Share & Covid-19 Impact Analysis, By Patient Age Group (Teenager, and Adults), By End-User (Hospitals, and Dental & Orthodontic Clinics), and Regional Forecast, 2021-2028. (Report ID: FBI101377) Fortune Business Insights. https://www.fortunebusinessinsights.com/industry-reports/clear-aligners-market-101377
Park, J. H., & Kim, T. W. (2009). Anterior Crossbite Correction with a Series of Clear Removable Appliances: A Case Report. Journal of Esthetic and Restorative Dentistry, 21(3), 149–159. doi:10.1111/j.1708-8240.2009.00257.x
Garret Djeu, Clarence Shelton, Anthony Maganzini. Outcome assessment of Invisalign and traditional orthodontic treatment compared with the American Board of Orthodontics objective grading system, American Journal of Orthodontics and Dentofacial Orthopedics, Volume 128, Issue 3, 2005, Pages 292-298, ISSN 0889-5406, https://doi.org/10.1016/j.ajodo.2005.06.002.
R.L. Boyd, R.J. Miller, V. Vlaskalic. The Invisalign system in adult orthodontics: mild crowding and space closure cases. J Clin Orthod, XXXIV (2000), pp. 203-212
Peter H. Buschang, Masticatory Ability and Performance: The Effects of Mutilated and Maloccluded Dentitions, Seminars in Orthodontics, Volume 12, Issue 2, 2006, Pages 92-101, ISSN 1073-8746,
Harris, K., Ojima, K., Dan, C. et al. Evaluation of open bite closure using clear aligners: a retrospective study. Prog Orthod. 21, 23 (2020). https://doi.org/10.1186/s40510-020-00325-5