Want to wear braces? But no space? Will I need to go for extraction? Lets not crack our heads, let me enlighten you about Interproximal Reduction (IPR). In other words, Interproximal Reduction simply can mean slicing or selective grinding of both sides of the tooth to gain some space for tooth movement. The grinding will take place only on the outermost layer of the tooth which is known as the enamel.
One of the reasons people go for orthodontic treatment is to treat crowding of teeth. IPR is considered a common treatment option of gaining space in cases where the size of teeth is not in accordance with the arch length (gum space). Again I would like to emphasize that not all cases require the interproximal reduction approach. It all depends on how much space is needed to make the tooth move into an optimal and aesthetic position. Until this very day, some dentists still prefer extraction usually on the premolars in order to gain space for complex orthodontic cases. As for clear aligners, alternative techniques are favoured prior to extraction such as interproximal reduction.
Interproximal reduction has the tendency to change the shape, dental appearance and also improve gingival contour of the teeth. Furthermore, it is able to boost retention and treatment stability after wearing braces.
Step by Step on Interproximal Reduction
Now you have a rough idea on what IPR is, let's go a little deeper on how it is being done. Worry not! I will explain it step by step. It is good to know what is involved in IPR before you consider going with this treatment option. First and foremost, IPR consists of four stages namely, reduction, shaping, polishing, and protection on the enamel. There are two methods that can be used for inter enamel reduction, it can be of a manual or a mechanical approach.
In the manual technique, strips are saturated with metal oxides and abrasives, and used along with devices to remove the sides of each tooth. On the other hand, in mechanical approach the orthodontist simply uses a handpiece (drill) to which the strip with the holder/discs attached to and reduces the interproximal region. Nonetheless, this requires good clinical training to perform on patients.
In this developing era that we are living in, we always have new updates, modification and innovation hence this applies to dentistry as well. As for IPR we have a safe-tipped ARS burs to reduce the interproximal enamel as well as prevent scarring of the adjacent wall. A more preferred option will be to use diamond discs, segmented discs or metallic strips which enhances visual and geometric access. Coming to the end of the process, a cone shaped triangular bur and finishing diamond bur are used to shape the interproximal corners and improve the morphology and texture of the tooth. Finally for a more admirable finish, finer finishing instruments can be used.
Wondering if IPR is painful?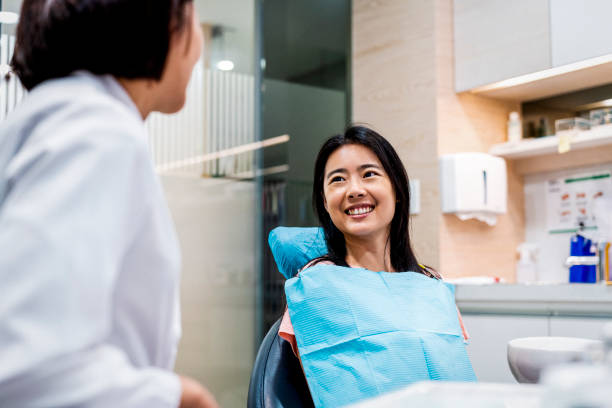 Let me assure you that it does not and here's why. Firstly, only the outer layer of our teeth will be reduced, which is known as the enamel. The enamel does not contain any nerve supply so most likely you won't feel much discomfort during the procedure. Only a thin layer of enamel is removed, thus no anaesthetic is required.
You may feel a little pulling or pushing pressure when this procedure is being carried out, some even say it's like tooth polishing. At times to create a temporary space between the teeth, small rubber rings called separators are placed approximately a week before interproximal reduction. Interproximal reduction can be done in a single visit or spread out over several appointments. This procedure is a quick fix and does not require much time to perform.
How much tooth is safe to be removed?
The suggested removal is between 0.2mm to 0.5mm on each side based on the space needed.
Are you a suitable candidate for IPR?
Not all cases are suitable to try this approach in tooth reduction. For instance, severe crowding, poor oral hygiene, small teeth which can lead to hypersensitivity, susceptibility to dental caries and multiple fillings are not suitable for the IPR approach. Case selection is very vital to apply IPR for a better outcome.
Interproximal Reduction is usually done by an orthodontist after proper treatment planning, since not all cases are suitable for this course of action.
There are a few other methods to ease crowding in both conventional and "invisible" tray orthodontics. For instance expansion of the upper jaw and tooth extraction. For very minimal crowding, IPR would be a better choice, to improve the appearance of the front teeth. These reduction and reshaping teeth methods are quite common in adult orthodontics and are often used in "invisible' tray orthodontics.
In a nutshell, cases with minimal crowding can go for IPR as a more conservative approach amongst the rest. It all comes down to case selection, where space measurement is to be determined and oral health examinations to be done thoroughly in order to have a remarkable outcome.
References
Dr. R. Harini; Dr. Thulasiram; Dr. Kannan Sabapathy (2020). Interproximal Reduction in Orthodontics – A Review. European Journal of Molecular & Clinical Medicine, ISSN 2515-8260 Volume 7, Issue 4.
Bamashmous, M. S. (2018). Veneer or Interproximal Enamel Reduction? The Journal of Contemporary Dental Practice, 19(6), 749–751.
Patient information leaflet, BOS 2009 British Orthodontic Society 12 Bridewell Place London EC4V 6AP – Interproximal Reduction.
The Sacramento Dentistry Group Explains How IPR Makes Invisalign More Effective. (2016). Cision PR Newswire. https://www.prnewswire.com/news-releases/the-sacramento-dentistry-group-explains-how-ipr-makes-invisalign-more-effective-300200693.html
Blank, J. T. (2010). Revolutionizing Interproximal Enamel Reduction. Inside Dentisty. https://www.aegisdentalnetwork.com/id/2010/03/revolutionizing-interproximal-enamel-reduction