The advent of the Internet has brought the world to our fingertips and it's no exaggeration, just look at the supercomputer we are holding in our hands day in and day out. We have been accessing food services, shopping, banking and so much more through nothing more than a smartphone connected to the internet. But is that all there is to it?
We are happy to say that all those conveniences are merely the beginning. The internet still possesses so much potential and one of them is our topic for the day, teledentistry.
What is teledentistry?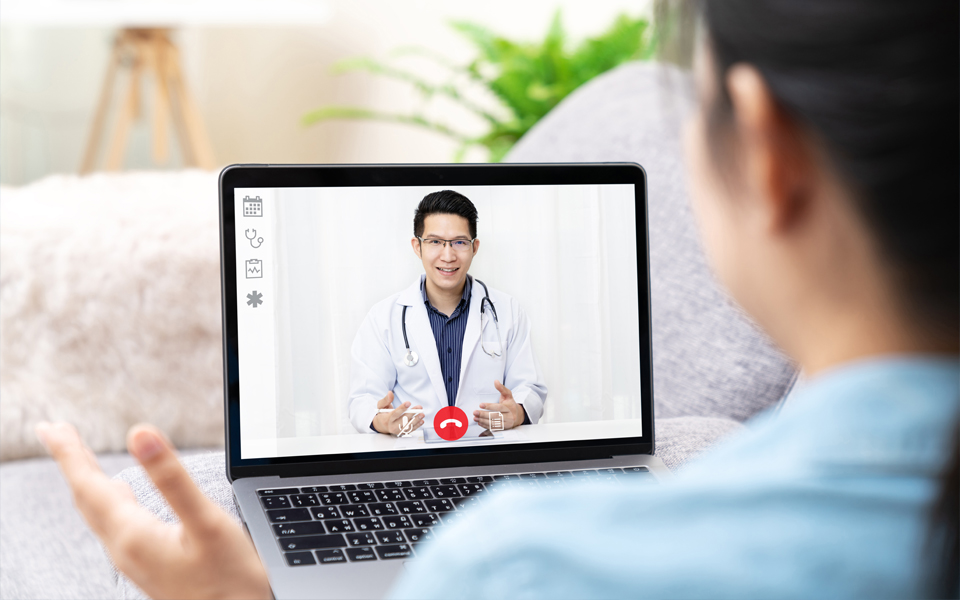 Teledentistry is not a phone-in dental appointment. Sure, it uses a telephone and involves a dentist/dental office but it would have been too simple of an answer.
Teledentistry is defined as the remote provision of dental care, advice, or treatment through the medium of information technology, rather than through direct personal contact with any patient(s) involved.
Benefits of Teledentistry
The key point here is "direct personal contact with the patient." Through teledentistry, dental treatment planning and diagnosis can be done remotely.
The radiographs, photographs, video, digital impressions and photomicrographs of patients' oral health can be compacted in digital format and sent to dentists across the states and they will decipher without ever needing to make the long journey. This is known as the asynchronous modality (store and forward).
The synchronous modality (live videos) is where the dentist interacts directly with the patient through audiovisual technology, or video call in short. This is proven ever more important in our current pandemic era, where social contact is limited for safety reasons.
But outside of the pandemic atmosphere, teledentistry also benefits the oral healthcare of residents in rural regions. The most common issue that plague people living in hard-to-reach places is the lack of dental specialists. With teledentistry however, the local dentist can easily establish connections and communicate with remote specialists at the ready. This greatly improves the quality of care of the people.
What technologies are used in dentistry?
In the past, X-ray used photosensitive film technology, where a physical film is produced every time. This film is then stored in the dental practice. There are a few issues with using a physical film, it is prone to scratches and wear, it can go missing sometimes and they take up a lot of space. These days, X-ray technology has taken a huge leap. Instead of physical copies, digital storage is employed. It's a much easier way to store a film, the data is not prone to scratches and it can be readily backed up. Most of all, it can be sent in full resolution to other dentists no matter how far apart. This propels the capabilities of teledentistry.
That's not all, these days we can also make a 3D scan of the mouth, essentially a digital impression. No sticky, gooey, watery playdough like substance, no mouth stuffing tray, and no gag reflex. All it needs is a 3D imaging pen taking multiple pictures of the interior of the mouth and a digital 3D model is generated. This is a core role when it comes to direct-to-consumer (D2C) teeth straightening where we will discuss later on.
3D printing is also actively implemented in dentistry these days. Invisible braces can be printed out based solely on a 3D model present in the computer. Denture making also benefits from this piece of technology. Traditionally, it takes steps upon steps to make a denture. It involves making casts and then moulds and then casting some more just to produce one piece of denture. The procedure is technique sensitive and time consuming. If one small mistake were to happen during the process, it would cascade through the rest of the procedure, sometimes fatally affecting the functionality of the denture.
But thanks to the advent of 3D modeling and 3D printing, all the denture designs can be done digitally, without any resources besides electricity. The physical process is cut down to simply scan the mouth, design the denture digitally, and press 'print'.
This can also be applied similarly to dental crowns and bridges. All we need to do is to scan a 3D model of the prepared tooth, instead of printing out, the crown will be precisely milled out of a block of tooth color ceramic in about two hours.
Within dental practice, teledentistry is used extensively in disciplines like:
Preventive Dentistry
Orthodontics
Endodontics
Oral Surgery
Periodontal Conditions
Detection Of Early Dental Caries
Patient Education
Oral Medicine
To be fair, the concept of teledentistry is not new. The earliest teledentistry project is known as the Total Dental Access (TDA) created by the USA in 1994.
This is the teledentistry project created within the Department of Defense of The United States of America. The project enables referring dentists from the US Armed Forces to consult with specialists on the status of a patient.
TDA focuses on three areas of dentistry: patient care, continuing education and dentist-laboratory communications. One of the goals of this project is to increase patient access to quality dental care. The other goal is to establish a cost effective telemedicine system.
What will dentistry be like in 10 years?
In the field of dentistry alone, there are many things to hope for in 10 years. Leveraging on the power of the internet, we hope to see a centralized patient record system in Malaysia. This is already seen in the National Health Service (NHS) in the UK. A centralized patient record system allows dentists to keep track of any patient that walks in the door. They will be able to check all the previous treatment done for the patient in another dental establishment, cross reference with patients' health checkup and ultimately provide a custom made treatment plan for the patient.
As we are getting more interconnected with each other by the day, we hope to see residents in rural regions getting access to high quality dental services through teledentistry. Besides, we would be able to provide dental treatment on demand.
Artificial Intelligence (AI) has seeped into every corner of our daily life, even though it is only at its infancy at this point. Currently, we have been slowly incorporating the ability of AI into different fields of dentistry.
As of now, we are teaching the AI to identify teeth, caries on teeth and even radiographic lesions at the root of the teeth by feeding the machine vast quantities of X-ray images, clinical images and teaching it to see where the problem is. It works like a compounding effect, each image adds to the AI's knowledge without any loss of memory. In the near future, we can possibly feed an X-ray image of our teeth and it can accurately and consistently determine any issue with the tooth.
There are many things to look forward to in the near future, and the D2C teeth straightening is the very first step towards it.
How is technology changing the future of dentistry?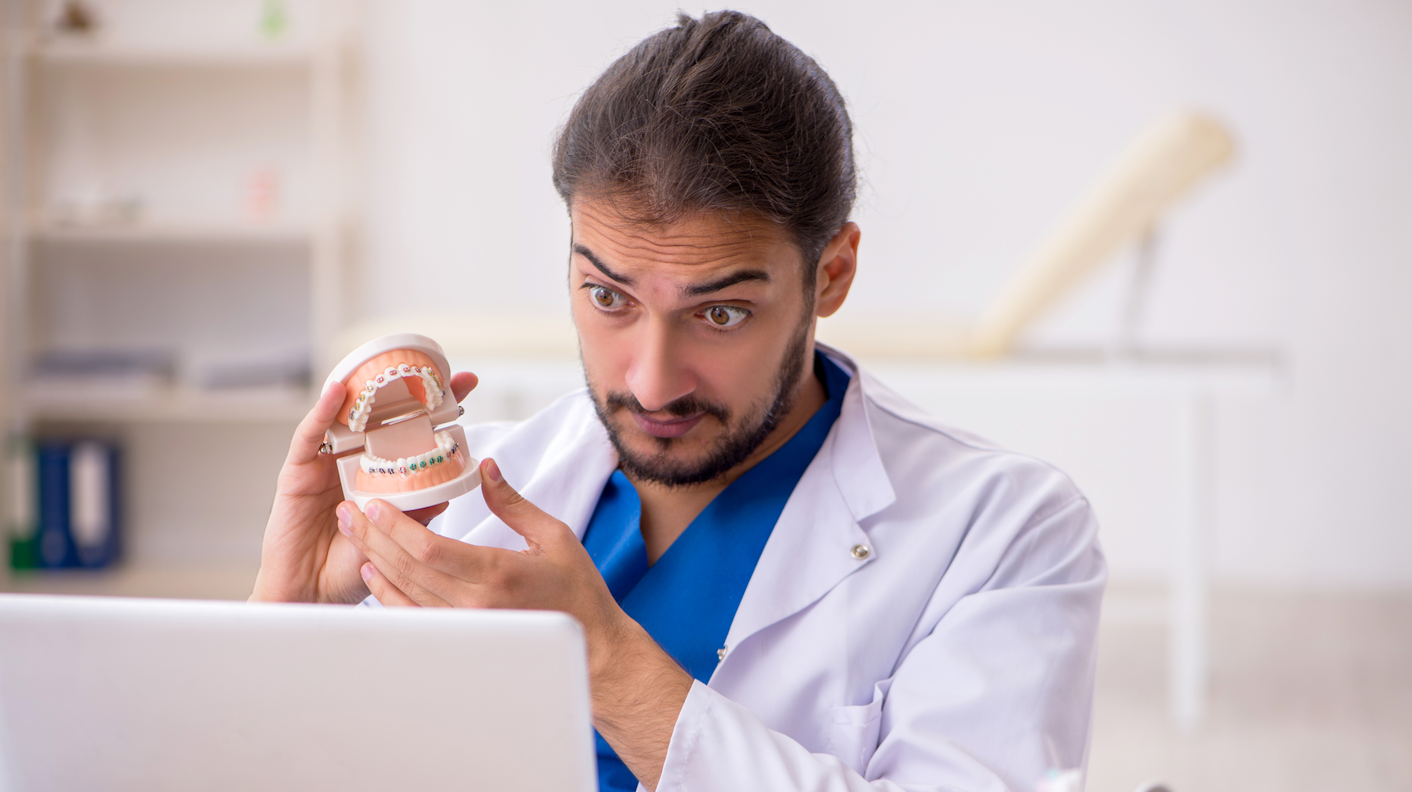 There are so many old dental techniques that have been replaced over time. This is thanks to the technological advancement in multiple facets of dentistry. We have better filling materials, more precise diagnostic instruments, better manufacturing techniques as well as the endless improvement in hand skills and craftsmanship in dental treatment.
Not only that, we always research, review, and analyze pre-existing techniques, skimming off wasted fat and refining our ability to provide the very best for our patients.
It's hard to just simplify the impact of technology on the future of dentistry into a few simple paragraphs, it would be an understatement regardless how beautifully it's worded. But, the next step, we are sure, will be teledentistry.
How are direct-to-consumer solution providers leveraging on teledentistry?
Teledentistry is the fundamental core principle in D2C orthodontic solutions. Unlike conventional braces treatment, direct-to-consumer (D2C) does not require monthly visits to the dental office.
In D2C teeth straightening service, the only mandatory time a patient requires a clinic visit is the first 3D scan of their mouth in the becomeStudio™ in their affiliated clinics. The scan results will then be sent to and reviewed by the orthodontist. Once the treatment plan is laid out and the invisible braces prepared, the kit will be sent to the patient's doorstep and the patient is instructed to follow through with the treatment plan to achieve the wanted result. The patient will also be monitored remotely every fortnightly by the assigned dentist to assess the progress.
As you can see, the dentist is involved remotely, without the hassle of face-to-face appointment visits. This also saves cost for the patients.
In essence, dentistry has progressed far thanks to advancement in technology. There are so many more options for patients to get affordable and quality treatment. It is safe to say teeth straightening is only a click away.
Reference:
1. Suhani Ghai. Teledentistry during COVID-19 pandemic. Diabetes Metab Syndr. 2020 September-October 2020 Jun 16; 14(5): .
2. M. A. Rocca et al. The evolution of a teledentistry system within the Department of Defense. Proc AMIA Symp 1999; (): .
3. ADA. ADA Policy on Teledentistry. https://www.ada.org/en/about-the-ada/ada-positions-policies-and-statements/statement-on-teledentistry (accessed 31 August 2021).
4. Jesslyn Chai . By Bridging The Gap, These M'sian Invisible Braces Are At Least RM6,000 Cheaper Than Invisalign. https://vulcanpost.com/689821/become-invisible-braces-malaysia/ (accessed 31 August 2021).
5.Thomas T. et al. Use of Artificial Intelligence in Dentistry: Current Trends and Research Advances. J Can Dent Assoc 2021; 87:17 3th May 2021